January 17, 2007
posted by Nk. at 2:56 PM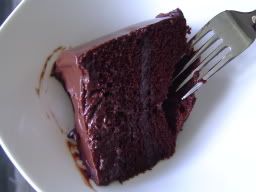 thank God for
chocolate
cakes.
i swear, had it not been for a chocolate cake nagkastroke sana ako ngayon sa sobrang imbyerna sa isang tao. i am aghast at how supposed friends can take their friends for granted just like that.
i suppose when you're a good friend to someone you shouldn't expect that he or she will give the favor back.
"You just cannot trust blindly"
you
say.
does that apply to our friendship too?