July 31, 2007
posted by Nk. at 11:11 PM
it's snowing in baguio.
mt. bulusan
erupted today.
my mother says
mt. mayon
could be next, and i can see the cone from where i'm typing right now. okay, my mother is not a volcanologist, just a tad more paranoid than i am, so that doesn't count.
there should be an average of 9 storms per year, but there has only been two. so far.
it should be rainy season already, but it's still stupefyingly hot. and if it does rain --- a lot, those lahar deposits sitting on
that
volcano's slopes are going down, down, down. and there's still more than a million tons of them up there.
bongbong marcos is
testifying
against lucio tan.
i haven't seen teddy boy locsin, jr.'s face on tv since he threw a fit pre-elections, if i remember correctly -- calling partymate binay's daughter's opponent "stupid". he is such a cutie when he throws tantrums like that. okay. that has no connection whatsoever to what my topic supposedly is. i just wanted to say that i crush teddyboy locsin jr. and his temper.
and oh.
i want this. big bear. =P
totally nonsense post. but who said i had to be relevant here?
anyone?
that's what i thought.

8 comments
View blog reactions
July 30, 2007
posted by Nk. at 8:06 PM
i've come across this video several times already but never played it. stupid me, i should've played it early on.
this totally beats our field demos back in grade school (and high school) by a mile.
sure not all of them inmates must have enjoyed doing michael jackson moves (i hated field demos especially if i had to wear silly costumes) but wow. Filipinos come up with everything don't we? i don't know if that's a good or bad thing though. there's something crazy about this video. again, i'm not sure if that's a good or bad thing.
and speaking of crazy. mark jimenez -- that guy. he was on TV kanina. freaked me out. please put him in rehab already. before he starts claiming he's Jesus.

6 comments
View blog reactions
July 28, 2007
posted by Nk. at 8:53 AM
oooh my looord. can anyone be hotter than this man?
thank you glady my friend, for sharing
this link
. because of this, i shall be doing good things. like refrain from snapping the head off my team members. i shall be smiling at strangers, instead of staring at them blankly. i shall help an old lady cross the street. i shall give alms to the poor. i shall do my house chores without complaining. i shall laugh at corny jokes. i shall go to the netherlands and have peace talks with joma sison (but wait, didn't
jamby
do that already?) i shall be patient with with stupidity. i shall save the world.
too bad it's just a picture. imagine if i had johnny. i'll prolly be a living saint. mother theresa will be proud.

8 comments
View blog reactions
July 27, 2007
posted by Nk. at 3:53 PM
there are things you shouldn't do on a week night.
like drink four glasses of
this
nasty stuff. in rapid succession. like there was no tomorrow. and then follow it up with something called san mig strong ice. sure you're still walking straight. and you haven't spilled your deepest darkest secrets to 20 total strangers. yet. you know cause people aren't giving you weird looks yet. lusty looks yes, but weird looks, no.
so i woke up with the sun shining brightly through my bedroom window. it was exactly 9 am.
and what time was work?
eight.
greaat.
here's proof that i was sober. this morning.
way to go,
ahmad
. and you said your arm was longer?
let's do this again guys. soon. on a saturday.

0 comments
View blog reactions
July 25, 2007
posted by Nk. at 3:14 PM
at the office, trying not to succumb to unconsciousness. i was so sleepy i thought i was having an out of body experience (the type of thing where you see yourself doing something from a distance?) editing my team's work -- i was like,
"why are the words moving in my computer screen?"
while my eyeballs were rolling to the back of my head.
please tell me why on earth does coffee have an opposite effect on me? i can drink four in the first half of the day and still feel sleepy. do my eyelids have a life of their own? i must have permanently screwed my body clock working for a call center a couple of years back. i'm alive like a drugged maniac at 2, 3 am while i'm a grandmother looking for a friggin' nap during the day when i'm supposed to be awake. and working.
what should i do? pour the damn coffee granules in my mouth, like i would with polvoron? have someone electrocute me every fifteen minutes? have nude pictures (ugh, this will take real work) of
won bin
framed and hang them in my office cubicle?
sometimes i miss the days when i could just look straight ahead and see
something good
. a nape. manly shoulders. i am just jealous of
helga
's office view. hahaha.
the office should hire more men. single men. and have them come to work in neckties. only. now you'd like that a lot Artpet, wouldn't you? that'd keep our eyes open for sure. LOL.
also. came across an interesting discussion about
harry potter
while blog-hopping. like
joyfulchicken,
i never understood the mass hysteria over j.k. rowling's books. of course they must be nice reads because A LOT of people are crazy over them. so when i say i haven't read a single harry potter book people look at me as if i'm abnormal. of which they're prolly right.
but i'm still
not
interested in harry potter.
is it because the first great book i read was Mario Puzo's
The Godfather
, when i was nine?
of course i'm not a pervert, you silly.
*resumes googling for sexy JJH pictures*


7 comments
View blog reactions
July 20, 2007
posted by Nk. at 10:39 PM
ALASKA, my favorite PBA team won the Fiesta Conference Cup earlier tonight! i cheered the team on, with my asthma attack and all (i'm having trouble breathing the whole week).
weeee and i saw
jojo lastimosa
again! after 200 years! he's still a cutie, that jolas. *wooot*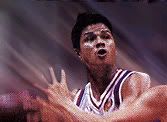 okay. granted he looks like a total retard here. but i couldn't find a decent picture of the guy (preferably in minimal clothing? lol), i was already having a nosebleed plowing through google before i found this "ngye!" picture of jolas, the once object of my post-pubescent desires, in
noringai's blog
. so if anyone has a non-retard picture of jolas out there, do let me know.
and tim cone too. he put on a little weight since i last saw him, but a cutie still, ALASKA was so clever hiring someone who looks exactly like the face on their canned milk! talk about being the
face of alaska
-- tim cone is just the cutest! especially when he's mad as hell! lol.
PBA championships are great! i mean, where else can you see sweaty, grown, six-foot men hugging each other? TIGHTLY?
*****
okay wait. there was a basketball team called
Mama's Love
?
Labels: ALASKA, jojo lastimosa, jolas, PBA

4 comments
View blog reactions
July 19, 2007
posted by Nk. at 12:36 PM
yesterday cecille, jinky and i were talking. cecille, in one of her spontaneous bursts of intelligence, came up with a brilliant idea. why not make marriage "renewable"? renewable here meaning that sort of thing you apply to job contracts when you have a satisfactory performance. if you pass, then another six months. if you suck, it's over.
why not indeed?
i mean, i'd certainly go for that. like i meet someone who totally sweeps me off my feet this month, and consequently destroys what's left of my mental faculties the next. everything's fairy-taley. i lose my sanity and end up exchanging marriage vows with the guy. and then i find out some months later that he likes eating dogs. or insects. or live bugs. or okay, *gasp* babies.
with a renewable marriage, i can end the contract and dump him. or ship him off to timbuktu or antarctica with facemask ala hannibal and then get married again to some guy who hates bugs, loves dogs, and loves the act of making babies. makes perfect sense right?
also, wouldn't it be nice if you can take a vacation leave too? consider this:
wife:

i'm taking a VL.



husband:

why?



wife:

well we've plowed through the whole kama sutra three times already. i'm bored. besides, you snore like a gadamn pig. i haven't had a decent sleep in 3 months.

so a vacation leave is a fine idea right? you don't just take off without any reason or warning, for your husband or wife to find you frolicking in boracay with some sunburned dude or some woman who likes lipo. at least with a renewable marriage, you shouldn't have to be surprised. it's a vacation leave afterall, not a retreat.
and the beauty of it is that if everything's satisfactory, you can always renew every six months! you know, like a job well done. you renew your contract nonstop, without any major glitch (sure you needed that vacation leave and dated your hottie ex for a week but you found out your wife was so much better didn't you) and voila, you get "permanent status"! marvelous.
i wonder if miriam would like this idea.

9 comments
View blog reactions
July 18, 2007
posted by Nk. at 12:31 AM
"…the most interesting people I know didn't know at 22 what they
wanted to do with their lives,
some of the most interesting 40 year
olds I know still don't."
should i be interesting for the rest of my life?

3 comments
View blog reactions
July 14, 2007
posted by Nk. at 4:58 PM
the thing with being single is that you either hear people saying how lucky you are for not having to have to put up with pesky, jerk-boyfriends, or, you get this:
"don't worry, darating din sa'yo si mr. right".
("don't worry, mr.right will come")
okay. so i've heard this line ever since i hit puberty and learned to ogle boys -- and so far, none of those who've told me this line has got it right. and so my friend atty. (it's good to have lawyer-friends around you know) and i were sharing our wise views on this topic, chatting away during my precious toiling hours at the office about failed relationships, and non-relationships.
atty. :

meron tlaga para sau sis

("there's really someone meant for you sis")
atty. : *laughs*
niki:

oo nga sis

("you're right sis")
niki: f

eeling ko nakakulong

("he could be in jail now")
atty. : *LMAO*
niki:

baka nasa munti, doing jail time

*LOL* ("could be in Munti, doing jail time")
atty. :

lechu!!!!

(*insert cuss word here)
atty. :

ang kulit mo hahahaha

(how do you say "kulit" in english? LOL)
niki: *LMAO*
niki:

dinga malakas tlga feeling ko

("seriously")
atty. : *LMAO some more*
niki:

o kaya baka naman lasing

("he could be drunk")
atty. : *LMAO pa rin*
niki:

o me identitity crisis pa

*LOL* ("or he could be currently undergoing an identity crisis")
atty. : *LMAO*
niki:

bading ata sya ngaun eh

*LMAO* ("he could be gay right now")


seriously. he could be in another freaking planet. drunk. and gay.

1 comments
View blog reactions
July 10, 2007
posted by Nk. at 10:24 PM


just one of the sights in Hong Kong that i happened to catch with my camera =P


0 comments
View blog reactions
July 7, 2007
posted by Nk. at 3:08 PM
so it's a week since Hong Kong. it's back to normal for me. and back to normal here at the office meant me lunching on junkfood (piattos) and lipton red tea. i would have preferred crackers and pepsi-max mixed with extra joss, but i'm having coughs so having cold cola seemed well, not right. not that the lipton red tea wasn't cold. but it's red tea so it's supposed to be healthier...right?
so much for giving a fig about health.
and yes, normal. don't forget the oven underneath my desk now so hot - can somebody put the gaddamn CPU somewhere else before it melts my gaddamn uterus? and kidneys?
i kinda miss Hong Kong. no, i miss getting intentionally lost in Hong Kong. i never know how to read maps, and frankly cannot be bothered with them, so it was mira who navigated most of the time. i was just like, "ok where are we? (pretends to read map) oh? ok let's go there! and there! and there!"
no, i'm NOT lazy. just free-spirited.
ooookkkaaaay...i don't think we're gettin' anywhere...



song lyrics of the day:
"i wanna give you love but all i have is rain"
~ Firewoman by Hungry Young Poets
current book at hand:
To Kill a Mockingbird
~ Harper Lee

1 comments
View blog reactions
July 4, 2007
posted by Nk. at 11:14 PM
aaiiieeeee. i shoulda coaxed mira to bring her mac to HK when we went there, para di nabahaw kwento ko lintek!
anyway, these are some of the things i learned in HK:
1. first thing i noticed, A LOT of mercedes benzes, bmws, lexuses and audis! on our last day in HK, i learned from our tour guide andy (we had a quick city tour -- which was a little odd really, like mira and i have literally been all over the city already lol) that owning a taxi in HK costs as much as a new mercedes-benz car. both cost around $HK 3 million. nevertheless, you'll see a mercedes-benz in the city at a rate of 1 every 2-3 minutes.
also saw a number of mini coopers and jaguars, aaanndd porsche cayman s's.
2. second, there's a LOT of lovin' going on in HK! seriously, i though i was in honeymoonland with all the couples holding hands in th streets, malls, or smooching in disney, everywhere! which isn't a bad thing at all =)
3. HK serves angry food there. unlike when you order something with rice here in the philippines you get rice from a cup, measured so carefully you'd think you could get imprisoned if you ate more than that. in HK, you get rice in the damn plate. i went home a size bigger, what can i do, the food was good and the serving generous!
to be continued...=P

0 comments
View blog reactions
July 3, 2007
posted by Nk. at 12:08 AM
i'mmmm baaacccckkkkk!!!
can i have going to vacation as a job?? promise i won't complain not even a bit! bwahahaha!
yes, i pose beside roadsigns and interpret them.
pictures coming up...and the kwentos a bit later... =)
* it's taking 500 years to load the freaking pictures arrrrrggghhh!!!

1 comments
View blog reactions