July 20, 2007
posted by Nk. at 10:39 PM
ALASKA, my favorite PBA team won the Fiesta Conference Cup earlier tonight! i cheered the team on, with my asthma attack and all (i'm having trouble breathing the whole week).
weeee and i saw
jojo lastimosa
again! after 200 years! he's still a cutie, that jolas. *wooot*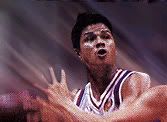 okay. granted he looks like a total retard here. but i couldn't find a decent picture of the guy (preferably in minimal clothing? lol), i was already having a nosebleed plowing through google before i found this "ngye!" picture of jolas, the once object of my post-pubescent desires, in
noringai's blog
. so if anyone has a non-retard picture of jolas out there, do let me know.
and tim cone too. he put on a little weight since i last saw him, but a cutie still, ALASKA was so clever hiring someone who looks exactly like the face on their canned milk! talk about being the
face of alaska
-- tim cone is just the cutest! especially when he's mad as hell! lol.
PBA championships are great! i mean, where else can you see sweaty, grown, six-foot men hugging each other? TIGHTLY?
*****
okay wait. there was a basketball team called
Mama's Love
?
Labels: ALASKA, jojo lastimosa, jolas, PBA